Originating from late 17th or early 18th century, European roulette has fascinated players for centuries. Our comprehensive study of the captivating game is manually crafted to equip you with the understanding and strategies required to conquer this thrilling online casino game. Whether you are a novice or an experienced gambler, this exploration aims to provide you with the essential skills to excel at the European game variant. Join us as we navigate through the rules, strategies, and best websites to enjoy legendary game.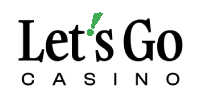 C$2,000 Bonus + 2,000 Comp Points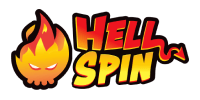 Bonus Package up to C$1,200 + 150 Free Spins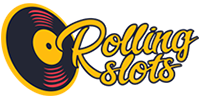 Bonus, – 200% up to C$750 + 100 Free Spins
Other European Roulette Online Casinos to Try
| Casino | Roulette Variations | Welcome Offer |
| --- | --- | --- |
| Jackpot City | European Roulette, American Roulette, French Roulette, Multi-Wheel Roulette, Multi-Player Roulette | 100% up to $1,600 + 100 Free Spins |
| PlayOJO | European Roulette | 100% up to $100 + 100 Free Spins |
| TonyBet | European Roulette, Lightning Roulette | 100% up to $100 + 100 Free Spins |
| Ricky Casino | European Roulette | 100% up to $1,000 + 100 Free Spins |
| Casumo | European Roulette, Live European Roulette | 100% up to $1,000 + 200 Free Spins |
A Deep Dive into Online European Roulette
European roulette online revolves around a wheel with 37 numbered pockets stretching from 0 to 36. The numbers alternate in hues of red and black, apart from the green pocket that signifies the number 0. The goal of the game is to forecast which pocket the ball will settle in after the wheel is set spinning.
European Roulette Rules
In this game type, players are presented with a diverse range of betting alternatives. Let's navigate through the distinct types of wagers on offer:
Inside Bets: These wagers are placed on single numbers or clusters of numbers within the table layout. Inside bets yield higher payouts but carry lower winning probabilities. They consist of the following:
Straight Bet: A wager on a solitary number by positioning your chip directly on that number.
Split Bet: A bet on two neighbouring numbers by situating your chip on the line separating them.
Street Bet: A gamble on three successive numbers in a row by locating your chip at the termination of the row.
Corner Bet: A wager on four numbers that intersect at a corner by positioning your chip at the crossroads of the numbers.
Line Bet: A wager on two contiguous rows of numbers spanning six numbers in total.
Outside Bets: These wagers are positioned outside the principal number grid and offer higher winning probabilities but lower European roulette payouts. Outside bets encompass:
Red/Black: A bet on whether the ball will rest in a red or black pocket.
Even/Odd: A gamble on whether the ball will settle on an even or odd number.
Low/High: A wager on whether the ball will land on a low (1-18) or high (19-36) number.
Dozens: A bet on whether the ball will settle on one of three groups of 12 numbers: 1-12, 13-24, or 25-36.
Columns: A wager on one of the three vertical columns of numbers.

Advanced Strategies for European Roulette
While roulette is predominantly a game of chance, there exist strategies that may bolster your odds of securing a win. Here are some commonly employed strategies:
Martingale System: This strategy necessitates doubling your bet following a loss, with the goal of recouping previous losses with a single victory.
Fibonacci System: Drawing upon the Fibonacci sequence, this strategy involves arranging bets according to the sum of the preceding two bets.
Labouchere System: In this strategy, you devise a betting sequence and modify your bets based on victories and defeats.
D'Alembert System: This method involves incrementing your bet by one unit following a loss and decrementing it by one unit following a win.
Reverse Martingale System: Also referred to as the "Paroli" system, it involves doubling your bet following a win to maximize on winning streaks.
Please bear in mind that while these strategies can provide entertainment and potentially enhance your winning prospects, there exists no infallible technique to guarantee consistent victories in roulette.
Playing European Roulette Simplified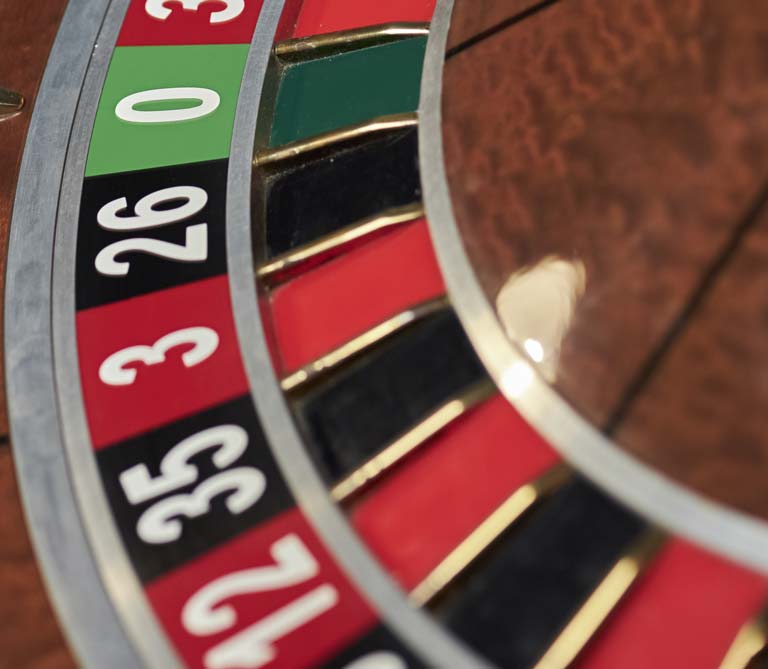 Online European roulette is remarkably easy to grasp. Essentially, you are placing a wager on the number on which the ball will land in the roulette wheel. Before the wheel is spun, you stake your bets on the roulette table, choosing from a diverse range of numbers, sectors, and colours. Unearth more about the different types of bets, from famous ones like red or black, or more risky but rewarding inside bets like a street. Determine your wager amount, and remember to avoid betting beyond what you can afford to lose.
Once your bets are locked in, activate the spin to see where the ball lands on the wheel. The game (or dealer if you're in a physical casino) will inform you if you've struck gold and by how much, absolving you from any calculations.
Insights into the European Roulette Wheel
The roulette wheel features 37 pockets in total, with the numbers 1-36 plus 0. The numbers 1-36 alternate between red and black, while 0 is denoted in green.
Unique Aspects of European Roulette Odds and Payout
One key difference between American and European roulette is that the last one only has a single 0 pocket. Conversely, American roulette features both 0 and 00 pockets, which raises the house edge slightly to 5.26%. European game type maintains a lower house edge at 2.7%. The house edge is a ratio that indicates the likelihood of the house, or the casino, winning. The American variant has a higher edge due to its 38 possible landing pockets for the ball, in contrast to the 37 on the European wheel.
The table below illustrates the odds of different bet types alongside their respective payouts. For instance, when you wager on a Straight (a single number), there is a 2.7% probability that the ball will land on your selected number. If you bet $1 on a straight and your wager wins, you secure a $35 win, plus your $1 stake.
| Bet type | Player odds | Payout |
| --- | --- | --- |
| Straight (single number) | 2.7% | 35 to 1 |
| Split (two numbers) | 5.4% | 17 to 1 |
| Street (three numbers) | 8.1% | 11 to 1 |
| Corner (four numbers) | 10.8% | 8 to 1 |
| Column | 32.4% | 2 to 1 |
| Dozen | 32.4% | 2 to 1 |
| Red/Black | 48.6% | 1 to 1 |
| Even/Odd | 48.6% | 1 to 1 |
| Low/High | 48.6% | 1 to 1 |
European Roulette Strategy and Tips
Practice for Free: Engaging in free games is a prudent approach to play without risking any of your money. It's an excellent method for experimenting with European roulette betting systems and familiarizing yourself with the game dynamics.
Experiment with a Strategy: Numerous players enjoy employing roulette strategies to attempt to gain an advantage. Although strategies aren't foolproof, they can add a structured approach to your gameplay.
Understand the Odds: Comprehending the odds of different bets can assist you in making more informed decisions. The adage, high risk, high reward, holds particularly true in roulette.
Play Responsibly: It is crucial to only wager what you can afford to lose. Recognize when it's time to stop, and set regular breaks to maintain perspective.
Experiencing European Version on Smartphones
Mobile gaming is continually evolving, and European roulette is no exception. Place your bets on your iPhone, iPad, Android, or tablet for an enjoyable experience anytime, anywhere. Play cost-free online or elevate the stakes with real money deposits.
Choose from either dedicated apps or in-browser play and witness how developers are enhancing this roulette type to make it one of the finest options for mobile gaming.
Advantages of Playing European Roulette
Favourable Odds: European roulette furnishes players with superior odds when compared to other variations, such as American roulette. The inclusion of a single zero on the wheel minimizes the house edge, thereby increasing the potential winning chances for players.
Ease of Understanding: The rules are simple and straightforward, making it accessible to players of various skill levels. Regardless of whether you are a newcomer or a seasoned gambler, you can rapidly comprehend the gameplay, how to play European roulette and delve into the thrill of the game.
Broad Accessibility: This game variation is largely available in both terrestrial and online casinos. You can effortlessly locate European roulette tables in the most reputable online casinos, providing you with the opportunity to indulge in this exhilarating game from the coziness of your home.
Diverse Betting Options: The game presents a broad spectrum of betting options, enabling players to personalize their strategies and gameplay. Whether you lean towards conservative bets or more audacious inside bets, there's a betting option tailored to your preferences.
Live Dealer Experience: Numerous online casinos currently offer live dealer European roulette, where you can engage in real-time with professional dealers via high-definition video streaming. This immersive experience replicates the thrill of a brick-and-mortar casino right on your screen.